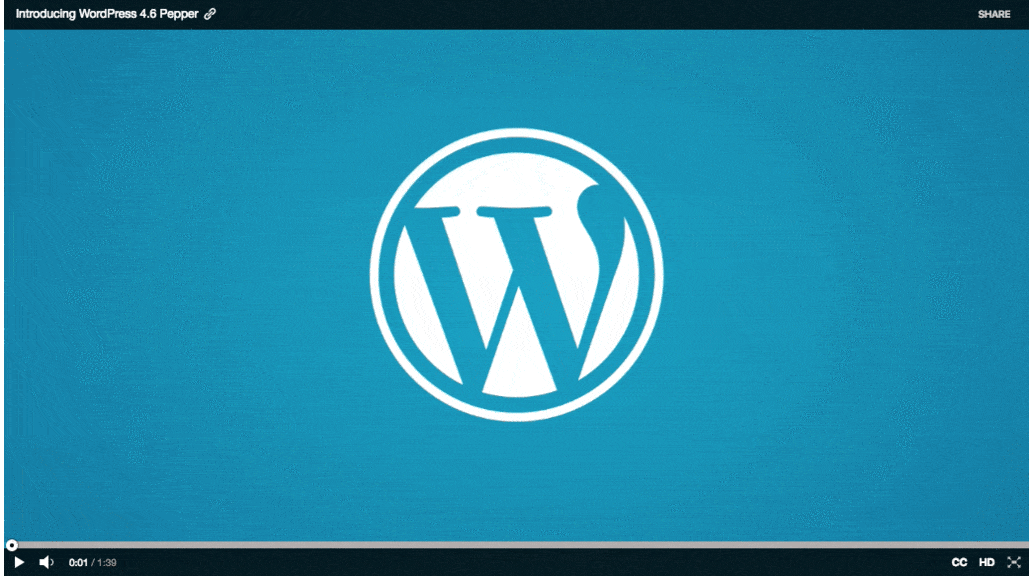 WordPress 4.6 is now released for millions of website. And I helped subtitling it's Introductory Video in my language, Bangla!
WordPress 4.6 is available for everyone now. Over 26% of entire World Wide Web is built in WordPress, it is expected to have over 50 million downloads of this new version 4.6. If you update your WordPress site to this latest version, you will be taken to a welcome screen, which features a introductory video. This video is available with Bangla Subtitles as well. This GIF shows how to enable Closed Caption in Bangla and little glimpse of inside.
Let's congratulate Mayeenul Islam, new Core Contributor from our Bangladeshi Community WordPressians! He also helped me finalizing this translation. He is also one of the Lead of Bangla Translation of core WordPress, with Tareq Hasan and Sekander Badsha. And with the help of our amazing community WordPress 4.6 is released with 100% support for Bangla, out-of-the-box.
More about the release: https://wordpress.org/news/2016/08/pepper/
Bangla: http://bn.wordpress.org/
Download Counter: https://wordpress.org/download/counter/