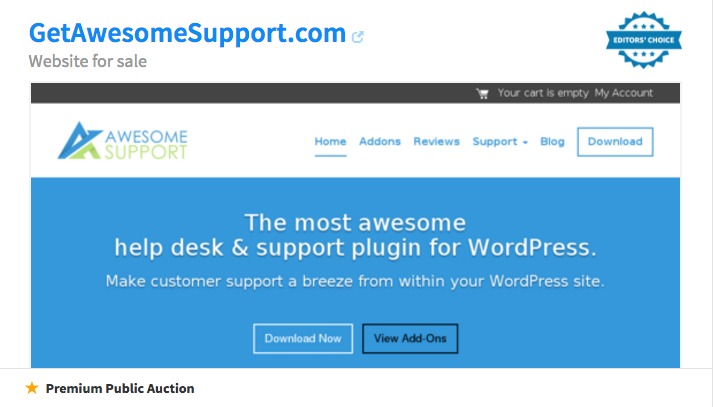 I want to share about a running auction of a WordPress Plugin business. WordPress Plugin now considered as Startup. This Support Plugin is a complete business, with years old track record. As an Insider of WordPress Ecosystem I am planing for a while to start sharing more details in WordPress Business, possibly this could be a new series in this blog, "WordPress Business For Sale"!

About This Business:
This is about GetAwesomeSupport.com.
Look at the free plugin at WordPress.org!
Free plugin has some 36,000+ download and 3000+ active install.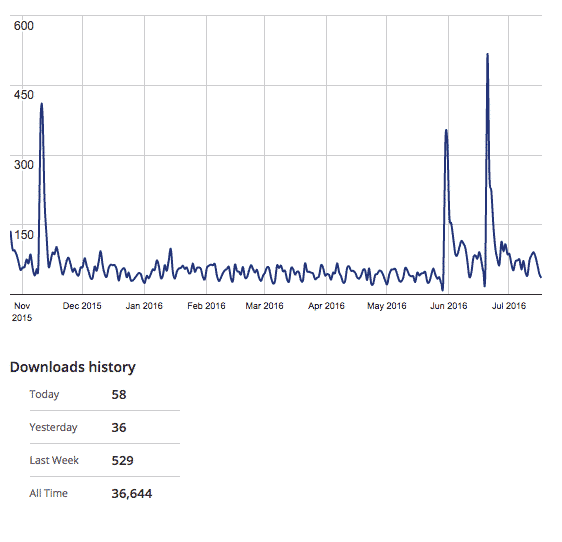 How they earn money?
Selling those 10 premium addons.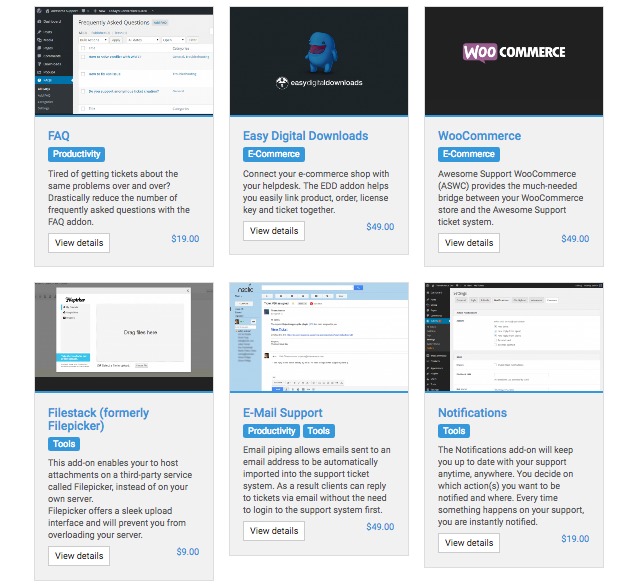 About This Auction:
The auction is running at Flippa, biggest online marketplace for web asset. At the time of writing this post, this auction was running at $26,200, with 2 more days in hand. Reserve is meet, means someone is surely winning.
Auction Link: https://flippa.com/6410433-getawesomesupport-com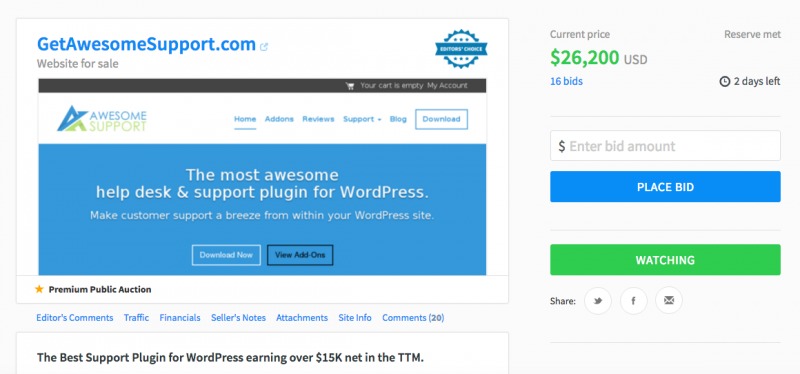 More Resource:
Github: https://github.com/Awesome-Support/Awesome-Support
Free Plugin Download Stat: https://wordpress.org/plugins/awesome-support/stats/
Reviews & Powerful Listing:
http://www.wpbeginner.com/plugins/6-best-help-desk-customer-support-plugins-for-wordpress/
https://www.woothemes.com/products/awesome-support/
https://easydigitaldownloads.com/3rd-party-extensions/#helpdesk
Important Numbers:
Free Plugin Download: 36,644+
Active Install: 3,000+
Free Plugin Released: 19 Dec, 2014
Yearly Revenue: About $15,000
Monthly about 8,000 – 10,000 Page Views
46% Traffic comes from Organic Search
10 Addons & 1 bundle for sale
GitHub repository has 60+ stars
Started May 2013 and initially sold on CodeCanyon
My Observation:
1) Like most other WordPress business, it will be good if you are already familiar with WordPress Ecosystem.
2) It will be best fit if you already have some product (WordPress related), so this will be another addition to your portfolio.
3) Those two of my point is because it will save you time and money, if you have to start from zero, it will cost you in every steps.
4) Profit will increase if you market properly, release few more addons in coming months, enhance and promote free version more, but if you can't do that it will have reverse effect.
5) Don't forget the competition, as a competition product with ZenDesk is lucrative, in the same way there are several old and powerful free WordPress plugin already, there are strong new player like NanoSupport looking strong as well.
6) This is overall seems very well organized business, the main site, addons looks neat.
7) The WooCommerce & EDD addons and their official listing is a big plus.
8) Expect the price to go over $30K, in basic 2-3 yearly revenue multiple as valuation would still take the valuation to $30k to $45k, so keep your eyes open if you are interested.
9) Please go through the auction page carefully, it has lots of data, and you must check the comment section as well, some best information is available only at comments.
So, feel free to dig in. Here are some advice by Flippa before purchasing any business.
Buying Websites – Resources for Beginners
Update: Public Auction Ends – July 21, 2016
The auction ends with final price $39,600 USD!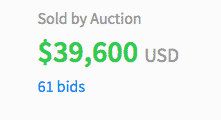 Update: July 19, 2016
As posted in Facebook Advance WordPress Group by Brad Griffin –
This is what Julien told me:

"I believe Awesome Support is a great support plugin, but it didn't have any of the major improvements planned in a while now. I want the plugin to grow, and I feel that the best way for that is to transfer it to someone with more resources.

The other reason is that we are closing our parent company. In this process, we are closing down all our related services and products.

Now that AS is for sale, my goal is to ensure that the buyer is someone serious that will be as dedicated as we are to make AS the best support plugin for WP. We are already in touch with some people who seem quite serious about it.

Finally, even though I won't be the lead developer anymore, I want to try and continue contributing to it. I spent so much time and put so much effort in developing it that it will probably be difficult to completely stop."
Disclaimer:
If you are one of those dirty minds, let me come clean – this is not my plugin, this is not my business, this is not my auction, I am not related to this any way directly. I don't know owner, author, broker or whats so over. I do not have any direct vested interest on this. But as you should be aware I am involved in many things related to WordPress, as developer, owner, partner, advisor, master-mind and in many ways, so anything good or bad happening to WordPress directly concern and affects me!