As now Samsung Galaxy S4 is officially announced, we have full specs available. I am also amazed by its mind-blowing feature.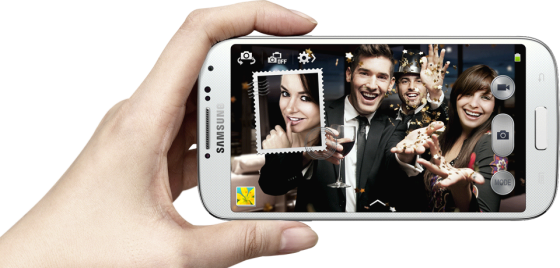 We now have full specification available, you could take a look at TTJ Product listing. Salman wrote an article describing some of the most stunning feature. I also got stunned by feature like Dual Camera, Drama Shot, Sound & Shot, Smart Scroll, Air View etc. You should head over to their main page at Samsung.com for more visual presentation.
I don't want to go into the debate if it's better than iPhone 5 or if this really worth changing from Galaxy S3, as we all know this game. Some people like Apple, some are not. There are people who are always looking to buy new gadget as it comes. I am also kind of Apple fan as I own most of the iPhone came out to-date. But I liked Galaxy S3, and I like Galaxy S4 even better. Though I am not sure if I will buy one as I have just bought iPhone 5 few months ago. But I think it's a really stunning phone which could gain popularity. I don't know price factor yet, but Galaxy series is always very costly if you want to go without contact(unlocked).
Still if you want to compare, here I have prepared few comparison list
So whats your thoughts?