We would like to inform you that the publisher Emsi Software will be
offering FREE one year license for their product 'a-squared
Anti-Malware' during 24 hours on the 11th of November 2009, starting
from 11:11 A.M. (CET).
This premium security software was ranked Number 1 on PC Security Labs
anti-virus test and was the winner of The 2009 Epsilon Award by the
European Shareware Conference. The software does not only have a typical
disk scanner to check the PC for all kinds of Malware infections (such
as Viruses, Trojans, Bots, Keyloggers, Spyware, Adware, etc.) but also
has an advanced behavior blocker engine. That identifies malicious
programs by continuously monitoring the behavior of all running programs.
We would like share the opportunity to own a FREE one year license of 'a-squared
Anti-Malware' with all our Winrar customer. This is also an announcement that we are redesigning WinRar.in. New demo is available at Buy.Winrar.in, it will become main site as we complete testing.
So buy an Winrar License with $29 USD and get FREE one year license of 'a-squared
Anti-Malware' which costs $40 USD, its likely 140% free.
Best In Test!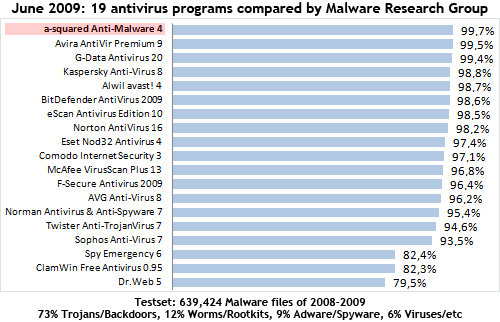 More independent reviews of anti-malware software
Ok, For user request, here is the license for my user for free.
Here is the URL link to the free offer:
http://www.win-rar.com/extlink.php?asquared2–res–www.emsisoft.com/en/order/24h/