Just started my journey with film tech. As I am doing one workshop with Tareque Masud, watched one amazing movie, called Koyaanisqatsi: Life out of Balance. Directed By Godfrey Reggio, Music By Philip Glass, Cinematography, Editing & Written By Ron Fricke. It's a Movie without dialog, acting, traditional script. And yet its nowhere close to those boring documentary. Its superb. Just find out this movie is a Trilogy. And now finding resource about rest of the movie.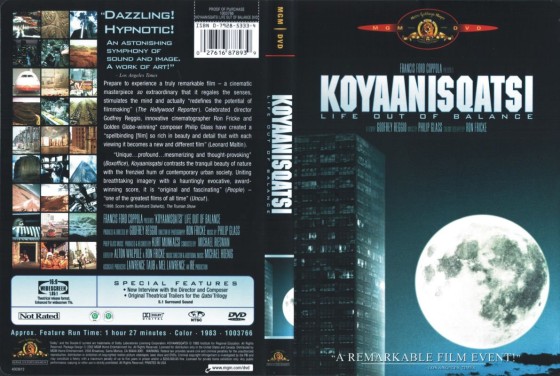 Look more information about all the movies at Wikipedia
This movie is magic of Camera, editing, music, treatment. The editor of First movie, Ron Fricke made his début as director with the legendary Baraka. Which is revolutionary movie too. He is making its sequel Named Samsara , which is dated to be released on 2010. All those movie has budget about billion. Will post more about those movies later.