Google+ got updated with super big cover photos, local review tab and few other features, reported by Anatol in TTJ. Though Anatol himself did not updated his Google+ profile yet, but I did. Take a look at my new shiny super big cover photos at Google+ profile. Here I will discuss this new dimension in details.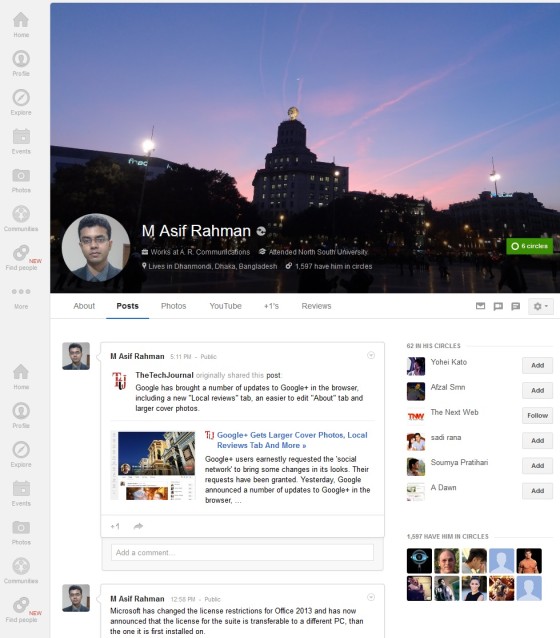 If you are wondering about dimension and size of this new cover photos, Anatol did mention it in his article. I will quote him here
From now on, individual profile "cover photos" will display at a maximum resolution of 2120 x 1192, and the images will be displayed in 16:9 format when clicked.
And obviously by default it will not show the whole 2120 x 1192 px image, it will focus on lower part, just the way Facebook Cover photo works, so nobody will be missing out your update and profile details.
The first announcement came from Google Product Manager Sara McKinley in a Google+ post.
And those who require a more guideline on how to use this cover photo check the cover photo of "Youtube One Channel". I will include the image below, but you have to click on the image as its too big(2120px width) comparing to my blog dimension.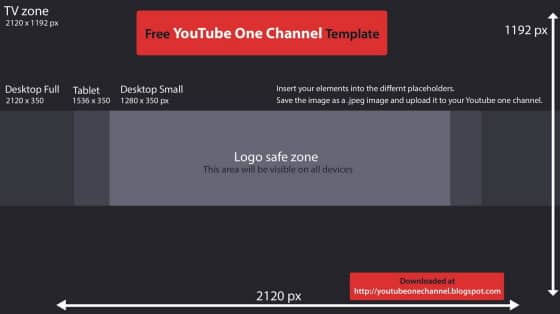 So are you going to utilize this big space? You have to follow their policy terms though.